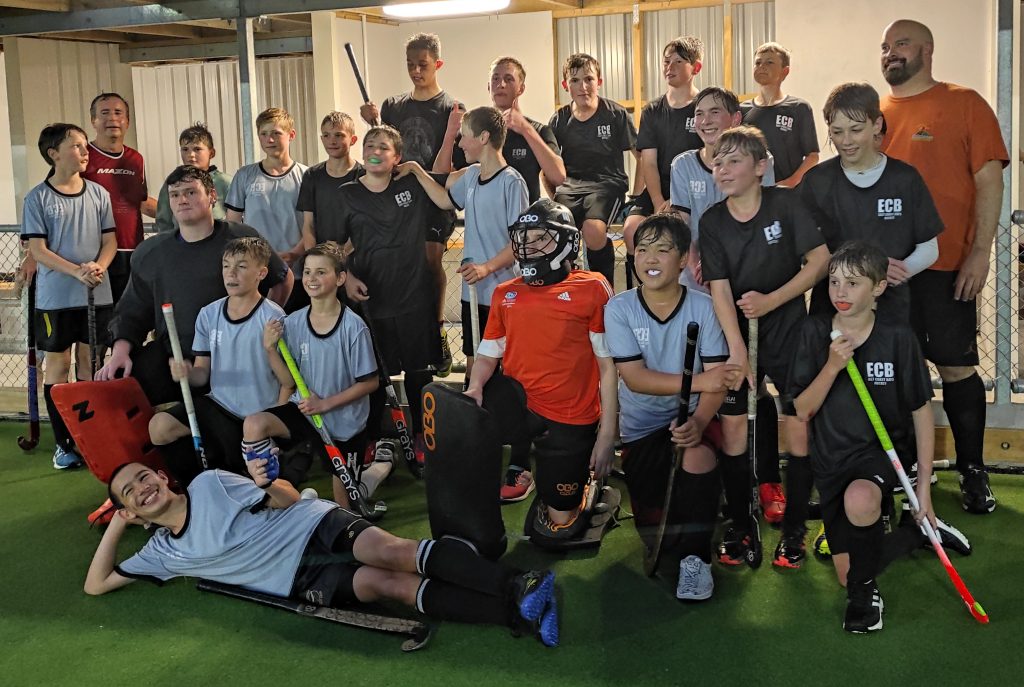 YOUTH Year 7-13
ECB offers a number of programmes for youth hockey players. Our focus is making sure our youth have fun and make great connections in their hockey experience with us. The club has provided a pathway for all our youth and we will support them on whatever journey they would like to make along it.
Youth Participation Programme Year 7-13
This is run every year for 8 weeks at the early part of the hockey season. In 2022 we partnered with Kiwi Sport and were able to offer it to both our winter and summer season youth free of charge. The programme itself involves quality coaches, coaching small groups for an hour a week on the turf.
Premier Development Programme
If a youth has played winter hockey with us for at least one season, is in Year 11-13 and is playing P2 or P3 hockey for the club they are eligible for this programme. Our Youth Development players receive all of the excellent coaching provided in the Youth Participation programme with an increased focus on game play analysis and a more individualised coaching and mentoring programme.
Premier Development Squad
These players are P2 players who the Head Coach believes have shown potential to make P1 in the near future. Ideally they will have played at least a season with ECB. The PD squad has an open invitation to attend all P1 trainings and other meetings and if appropriate will play P1 as needed. This enables our youth players to get an understanding of the expectations and demands of P1 hockey but to dip in and out according to their academic requirements. It is also available to P2 players who are no longer youth but show potential.
Summer Youth Hockey Year 7-10
Youth Hockey is designed for Year 7-10 players who already have the basic skills and understanding of the game and are wanting to improve and develop. The season is usually played in Term 4 (Oct-Dec 2022). The teams are coached and mentored on the field by our approved coaches. Even though this is a competition our emphasis is not about winning but developing each players skills/understanding and confidence. The Youth Hockey is also a 'pathway' for our club to build a relationship for those players who are wanting to step up and play club hockey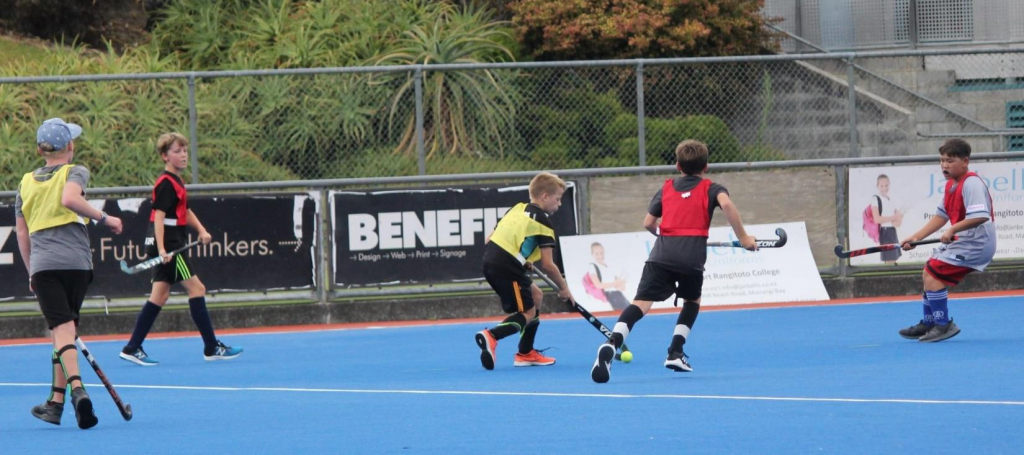 YOUTH SUMMER HOCKEY 2022
CALLING ALL YR7'S, 8'S, 9'S & 10'S
Come and play hockey and have fun with your friends
Starts: October – December 2022 (10 weeks)
Day: Mondays
How about an ECB drink bottle?
Get your drink bottle for just $10…
Testimonial from a Mum...
I wanted to express my thanks and gratitude for all the work that yourself and others have put into the ECB Youth Programme.

Emily and Lucas have both really enjoyed their sessions. Initially they were a little hesitant about using Zoom but once they had both had the first session they were out of bed and ready to go for each and every session to the point where Emily became quite distressed the afternoon that our crappy internet crashed and she had to miss a session. She had also campaigned hard to get the social arrangement changed for the turf session she missed, which is a testament to how much she has enjoyed the sessions.

The pre session information is outstanding and gave a clarity and understanding of the techniques that I do not believe they have received from general training sessions.

They have both learned what I consider to be a lot from the session and the coaches. They have also happily practiced and are applying the techniques that they have been taught.

I am not a hockey player but watching Lucas's intermediate hockey practice I thought that what he was being taught didn't seem quite right and after practice a frustrated Lucas explained to me why it was incorrect. Jarred didn't just teach him the technique he had also explained why it was done that way. Awesome.

Lucas played youth Hockey for NSU last year but he is now an ECB convert and looking forward to a youth hockey season with ECB this year.

Thank you from us all for the tireless work that the club has put into running this programme. It has been awesome.

Please pass on our Thanks to the rest of the team.